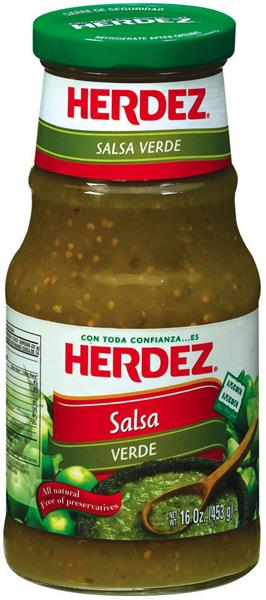 I have a new favorite sandwich. I'm a little hesitant to share the recipe . . . but since you look really hungry, here's what you need.
Take a couple of ounces of pre-cooked pulled pork, sprinkle it with minced onion, and garlic salt, microwave for about a minute, add 1-2 tbsp of mild
Herdez Salsa Verde
(available at
Hy-Vee
or
Walmart
), and mix. Pile it on two slices of toasted Country sourdough bread.
That's it.Just so I had some veggies, I added a small bowl with sliced cucumbers and
Nature Sweet Cherub tomatoes
with 2 tsp of
Kraft Zesty Italian
dressing on the side. Yum!
You will have to make your own. I already ate it all.